About Skeleton Lets
The Problem
SkeletonLets.com was born out of an idea from two old friends talking about the lettings business. Both with lettings experience, not only in agency but as landlords themselves. We agreed that it was frustrating, as 'hands on' landlords, that we were unable to market our own property directly on websites such as Rightmove and Propertyfinder. Instead, having to pay around £50 to advertise in the local paper for a one week listing - and often needing to repeat that advert once or twice before the property became let. Sometimes we didn't want to use the service of the local letting agent, but would like them just to market our property.
The Solution
Simply to open our own agency, offering a number of flexible options for landlords, depending on how involved you want to get with the rental of your property. If you have a property to let you can simply instruct us to market your property for you. We'll advertise on Rightmove, Propertyfinder, UK Property Shop, our own website and approximately 12 others; advertised until let and for the price of a single advert in your local paper.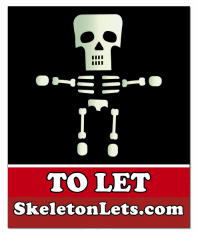 If you'd rather have a full letting service or anything in between, we can do that too. You, the landlord decides.
We work from home, 7 days a week, so we can answer calls and show tenants around at their convenience. With 14 years letting experience, coupled with excellent customer service, we know that we can offer you exactly what you need to get your property let.